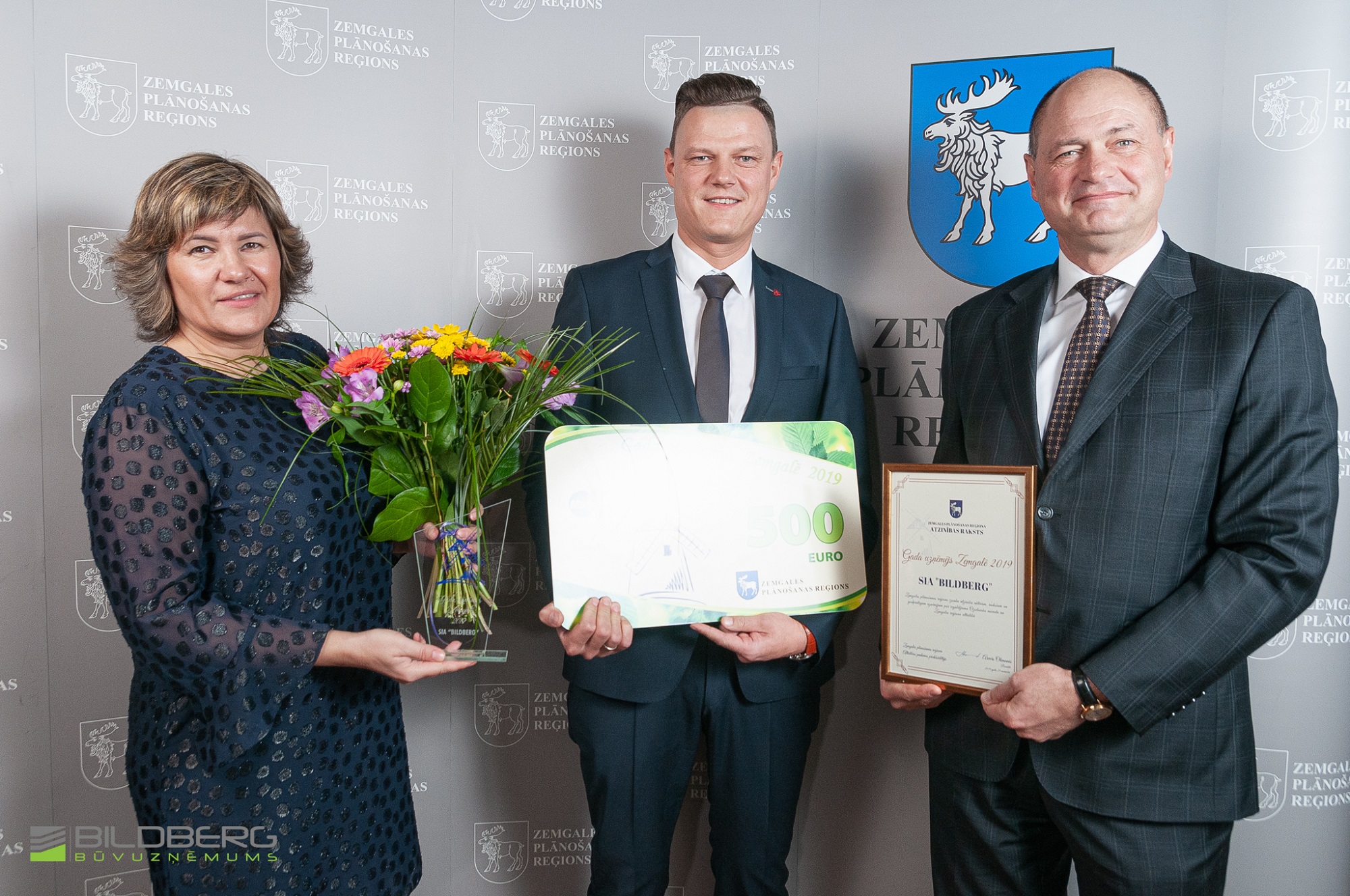 BILDBERG LTD – "Zemgale municipality entrepreneur 2019"
On November 30, 2019, the Palace of Rundale took on a lot of successful, enterprising, hardworking and enthusiastic people to bring them together in the event of the Annual Entrepreneur in Zemgale 2019 organised by the Zemgale Planning Region. There was also Gatis Bērziņš, representative of BILDBERG LTD, who had the honour to receive the main prize, which was nominated by Ozolnieki municipality.
Such recognition may be obtained by the owners of medium and small enterprises whose business is established or carried out in the territory of a given municipality. In addition, applicants must not have tax or fee debts, as well as infringements in the area of labour law and labour protection.
Among the other criteria, the positive effects of the company's activities on the economic growth and social challenges of the county or city, as well as the region, are mentioned. In addition, the applicant should promote the introduction of environmentally friendly technologies, with its production being an active player in the domestic or foreign market. Similarly, creativity in the company, as well as public activity, are particularly high.
We are pleased to note that our long-term work in the county of Ozolnieku, and not only, has been noticed. It is clearly a great incentive for good jobs in the future, and a good aftertaste for everything that has already been done!
Thank you all. In particular, thanks to the whole of the BILDBERG LTD collective – together we CAN!